Trade War Disrupted Quiet 2018
The trade war between the United States and China was one of the major events of 2018 – a year that otherwise was relatively quiet for the lubricants industry in the Americas. The industry launched a supplemental passenger car engine oil category but executed just a few acquisitions and avoided major disruptions caused by weather events or accidents.
The following are some of the biggest stories of the year for the Americas region.
Tariffs Take a Toll
The U.S. and China imposed three rounds of tariffs – in July, August and September – on hundreds of goods imported and exported between the countries. Lubricants and lubricant additives were among the categories of products listed.
Industry sources said customers exporting from China were reluctant to develop new business with U.S. manufacturers since the announcement of the tariffs. This left some customers inquiring about alternative supply points.
Specifications and Standards
After still more delays in ILSAC GF-6, the next passenger car motor oil specification for North America, the American Petroleam Institute Introdused in May introduced API SN Plus, a supplemental category intended to tide over the industry until GF-6 comes to market. The primary purpose of SN Plus is to address low-speed pre-ignition problems that were developing in some engines. The last months leading up to the commercial launch of the supplemental category provided some drama as automakers and the lubricant industry negotiated over first licensing date. In mid-March, API had proposed pushing back the date until mid-June to allow oil suppliers more time to prepare products and get them to market. Automakers had pushed back on that proposal, urging the organization to stick to the date that developers of the classification had targeted. API agreed after seeking input from oil marketing members.
In May, the American Petroleum Institute invoked provisional licensinq for its two newest heavy-duty diesel engine oil categories, API CK-4 and API FA-4, due to temporary unavailability of the specifications' oil aeration test.
North America's auto and oil industries could begin work as early as next year on their next heavy-duty engine oil category, aiming to adopt PC-12by 2027, an engine industry official told the ASTM Committee D02 meeting in early December in Atlanta.
Some nations establish their own lubricant standards. Starting next year, passenger car and heavy-duty diesel engine oils sold in Mexico will be required to meet standards that minimize oil degradation, reduce emissions and increase drain intervals. The certification comes at a time when the Latin American country aims to keep unprofessional players off the market.
North American Lubes Forecast Flat
North America's lubricant market is expected to inch up from 2.9 billion gallons in 2017 to 3 billion gallons by 2020, with industrial oils continuing to account for the largest share,according to kline & Co. The consultancy said that government policies, including potential changes to the North American Free Trade Agreement and new environmental rules in the U.S., should spur growth in some cases and tamp down demand in others.
According to Kline, industrial lubricant demand makes up roughly 50 percent of the North American market, followed by consumer automotive lubes with around 30 percent of the market and commercial automotive lubes holding on to the remaining demand.
Mergers and Acquisitions
In April, Calumet Specialty Products L.P. announced Plans to acquire Biosynthetec Technologies, an Irvine, California-based startup that converts sustainable plant oils into synthetic base stocks using proprietary technology. Calumet said it plans to develop and commercialize renewable esters at its existing esters manufacturing facility in Missouri.
API Group I base oil producer HohhyFrontier made two key acquisitions in 2018 focused on the finished lubricants market. In April, the company agreed to buy Red Giant Oil Co, an Iowa distributor that claims to be one of the country's largest suppliers of locomotive engine oils. Then in November, a HollyFrontier subsidiary announced plans to acquire specialty hydrocarbon chemicals maker Sonneborn from private equity firm One Equity Partners for $655 million. HollyFrontier officials said the addition of Sonneborn's specialty products was another step in diversifying its product mix with a shift toward finished lubricants.
Consolidation continued amongst finished lubricant distributors in North America. Examples include RelaDyne's acquisition of tree of Florida's top lubricant distributors in April, Vesco absorbing distributor Acculube in July, and three distributor acquisitions by Canadian distributor Parkland: Utah-based Rhinehart Oil and North Dakota-based Missouri Valley Petroleum Inc.in August and Arizona-based Bradco Fuels and Lubricants in November.
U.S. Base Oil Market
The U.S. base oil market blazed into 2018 with paraffinic producers lifting posted prices on the back of soaring crude oil and feedstock costs, a snug supply and demand scenario, and steeper transportation and labor costs.
Certain base stock grades were much less accessible in January than during the same month in years past, given the serious product shortage brought about by hurricanes and floods during the second half of 2017.
No sooner had this first round of increases been implemented than a second increase was launched in late January and early February. On the naphthenic front, producers lifted prices across the board only once in the same time frame.
The base oil price hikes triggered increases for finished lubricants as well, with most major and independent manufacturers implementing markups during February and March.
By late spring to early summer, most of the activity that characterizes what is probably the busiest time of the year for base oils and lubricants manufacturers started to wind down. It was therefore slightly surprising to see base oil increases start to bloom as late as May, but they were prompted by a relentless climb in crude oil and feedstock values. Crude oil prices reached three-year highs that month, then plummeted in early June before jumping back up in July.
However, softer seasonal base oil demand weighed down values, which prompted a paraffinic price reduction the first week of August while one naphthenics supplier announced an increase – a rare occasion when paraffinic and naphthenic prices moved in opposite directions.
By late September and early October, both paraffinic and naphthenic producers announced price hikes. The price adjustments in both camps were slightly unusual, as the base oils market is prone to oversupply in the last quarter of the year, leading to a price decline rather than a hike.
The market experienced tumultuous conditions during November and December, with a majority of paraffinic producers implementing not one, but two rounds of decreases in the span of a month. Naphthenic producers lowered prices once during this time. These posted price cuts were mostly prompted by lengthening supply and tumbling crude oil values.
An industry expert aptly described 2018 as "the year when nothing happened," referring to the fact that there had been no devastating hurricane to disrupt production or plant startups to flood the market with product like in previous years.
Source: https://pubs.lubesngreases.com/lubereport-americas
/1_53/trends/Top-Lube-Report-Americas-Stories-of-2018-14349
-1.html?ET=lubesngreases:e1147:31165a:&st=email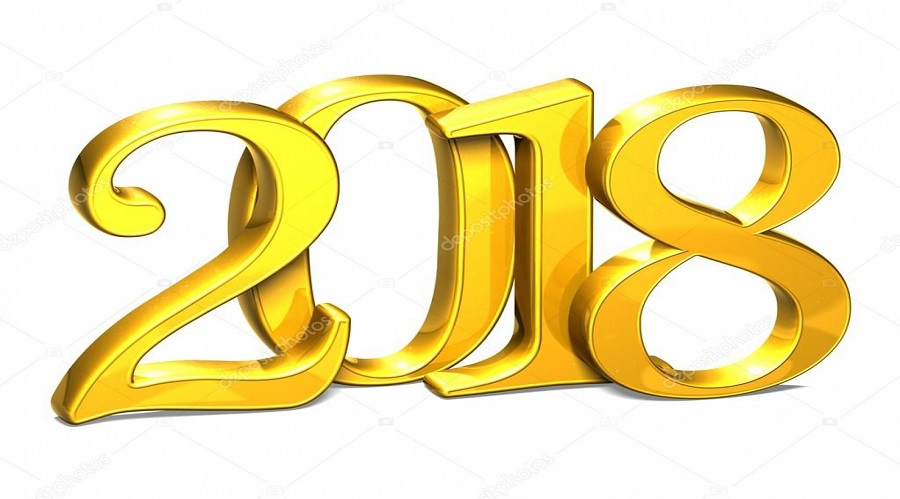 Back to News