Gradual Lube Demand Impact Expected from EVs
GUWAHATI, India – The rising global penetration of electric vehicles eventually will heavily impact overall lubricant demand, and the lubricants industry must prepare to meet the new requirements of original equipment manufacturers, a senior industry official said.
EVs, which include plug-in hybrids as well as vehicles powered purely by batteries, are gradually gaining traction globally, thanks to vehicular emissions regulations, government incentives and falling battery costs.
The current impact on lubricant consumption is modest because the penetration of EVs in the overall automobile sector is limited so far, but the number of EVs is growing in the global market, S.K. Haldar, an executive with Indian Oil Corp., said at the annual meeting of the Indian chapter of the United States-based National Lubricating Grease Institutein February.
The number of electric and plug-in hybrid cars on the world's roads jumped 54 percent year on year to more than 3 million units in 2017, according to the latest edition of the International Energy Agency's Global Electric Vehicles Outlook. China, the largest electric car market in the world, sold nearly 580,000 electric cars in 2017, up 72 percent from the previous year. The United States sold about 280,000 electric cars in 2017, up 75 percent from a year ago. Norway, Iceland, Sweden, Germany and Japan also saw growth in EV sales.
The trend towards electric vehicles is not limited to cars, according to the IEA. The global fleet of electric buses rose 7 percent to 370,000 units in 2017 from 345,000 units in 2016.
Haldar said demand for EVs globally is likely to increase significantly in the coming years due to growing economies, governments' focus on reducing carbon emissions, subsidies from governments and improved battery life with continuous innovation.
According to the IEA's New Policies Scenario, the number of EVs globally is projected to reach 125 million units by 2030, driven by supportive policies and cost reductions. If policy ambitions rise even further to meet climate goals and other sustainability targets, the number of EVs on the road could be as high as 220 million in 2030, it said.
"With the increase in [the number of] electric vehicles, the lubricant demand will be impacted heavily as about 52 percent of total lubricant demand comes from the automotive industry, which is majorly dominated by engine oil," Haldar told attendees at the conference. Heavy-duty engine oils and passenger car motor oils account for 23 percent and 21 percent of global demand, respectively.
Haldar said the automotive lube demand is expected to drop 6 percent by 2025, while the decline could reach 12 percent by 2030 due to an increase in the number of EVs. Other analysts have forecasted that automotive lubricant demand will continue to rise at least until 2040 though not as much as it would without EVs.
A shift toward EVs impacts lubricants because BEVs do not use engine oil. Haldar said original equipment manufacturers are demanding oils and grease with high drain intervals, which will further reduce the demand of lubricants in the automotive industry.
EVs still require gear transmission oil and greases, as well as brake fluids and coolants, but they consume significantly lower volumes of lubricants than vehicles powered by internal combustion engines
He said lubricant manufacturers should keep in mind that EV lubes may be in contact with electric modules, sensors and circuits and will be affected by electrical current and electromagnetic fields. "[Therefore], lubricating oil and grease must be compatible with everything from copper wires and electrical modules to special plastics and insulation materials," he added.
EVs will have greater cooling needs because of temperatures generated by batteries and because performance of a lithium-ion battery degrades if its temperature rises above 45 degrees Celsius or falls below 5 degrees Celsius.
Haldar said the auto industry's search for cleaner and more fuel conserving technologies is a positive movement, and the lubricant manufacturers should be ready to meet the future challenges. The switch to EVs is going to take a long time, and the lubricant industry has time to prepare to adapt to the new demands of original equipment manufacturers, he concluded.
Source:https://pubs.lubesngreases.com/lubereport-
asia/6_11/trends/EV-Penetration-to-Hit-Lube-Demand-
14646-1.html?ET=lubesngreases:e1197:31165a:&st=email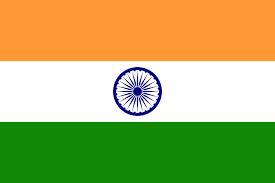 Back to News