Additive Volumes Forecast to Grow
Global lubricant additive demand volume will grow 0.5 percent per year from 4.6 million tons in 2018 to more than 4.8 million tons by 2023, consultancy Kline & Co. projected, slightly less than the growth projected for finished lubricants due to a sharp decline in detergents for marine lubricants.
"Normally this would be the opposite," David Tsui, a project manager in Kline's energy practice, said during an online webinar on Sept. 25. "Typically, lubricant additives has always outpaced lubricants demand growth. That's because as you call for higher performance, higher specification fluids, generally speaking, they're going to consume more additives. This one is purely this way because of the detergent decline in the marine shipping industry."
Effective Jan. 1, the International Maritime Organization's 2020 regulations will impose a global limit of 0.5 percent limit on sulfur content in marine fuels, compared to the 3.5 percent limit that currently applies in most parts of the world. Ship operators can use fuels that meet that requirement or install exhaust scrubbers that reduce emissions of pollutants. "We're going to see a mix of scrubbers, dual fuel engines, and actual engines designed to run on the lower sulfur fuel," Tsui explained. "That means lot a less demand on higher [base number] cylinder oils. That's going to be major hit as far as detergent consumption. Because by far the marine shipping industry is the major consumer of overbase detergents."
Demand volumes of antioxidant additives and friction modifiers will increase significantly to 2023, Kline predicts. "This is more along the engine oil automotive segments," Tsui said.
Kline's estimate of 4.6 million tons global lube additive demand for 2018 is up 3.5 percent from 2016, the last year the study was conducted. The estimates include active components and diluent oil. Additive volume represent just over 11 percent of the estimated 40.4 million tons of finished lubricant consumption in 2018.
The study breaks 2018 lubricant additive demand into the following categories and estimates: general automotive engine oil additives – including heavy-duty motor oil, passenger car motor oil and motorcycle oil – at 2.9 million tons; other auto additives, 313,400 tons; metalworking fluid additives, 633,200 tons; industrial engine oil additives, 497,400 tons; general industrial oil additives, 154,700 tons; grease additives, 72,000 tons.
Kline found dispersants, viscosity index improvers and detergents the top three function classes, accounting for nearly two-thirds of total lubricant additives demand volume in 2018. While the study projects growth for almost all lubricant additive types – detergents being the exception – antioxidants, friction modifiers and viscosity index improvers are expected to exhibit the highest growth rates out to 2023. Growth out to 2023 is also projected for antiwear agents, dispersants and the all others category, which includes corrosion inhibitors, emulsifiers and extreme pressure agents.
The top lubricant categories for additives consumption in 2018 were heavy-duty motor oil, passenger car motor oil and metalworking fluids, the company estimated, accounting for 75 percent of total additive consumption. Heavy-duty motor oil is the leading category, Tsui noted. "Even though they have less volume than PCMO, they consume more additives," he explained.
The "other automotive" category – which includes additives used in automatic transmission fluids and gear oils – is expected to the fastest rate of growth to 2023. The firm also projects growth in volumes of additives used in heavy-duty motor oil and general industrial oil.
Key automotive engine oil additive drivers include emissions and fuel economy regulations, which are spurring lubricant upgrades, longer drain intervals and oil life monitors, and the shift towards multigrades and lower viscosity grades.
Tsui noted that while cars have had oil life monitors for some time, consumers are beginning to listen to them more closely. Nowadays, he said, consumers seem more willing to wait for the oil life monitor to tell them when it's time to change their oil instead of following a set drain interval. "So we're seeing drain intervals stretch out for that reason," he said.
The shift towards lower viscosity grades is especially visible in Japan. "As far as passenger car [original equipment manufacturers] go, Japanese OEMs seem to favor lighter, smaller engines, lighter viscosity grades and, generally speaking, cooler running engines," he explained.
He noted the country favors ultra-low viscosity engine oils. "So they already have 0W-16s in Hondas and Toyotas at the moment," he said. "It's already grown large enough in volume that it's available in bulk for dealerships. They're even going as far as 0W-12 and 0W-8 in Japan itself, which some day may migrate towards other regions."
Volumes of transmission fluid additives is rising because of shifts toward smaller, lighter and more complex transmissions, such as 10-speed, continuously variable and dual-clutch transmissions. "These transmissions are handling a lot more power than their predecessors had to," he said. "And at the same time they're smaller, lighter and complex. That's certainly going to drive additive use and fluid formulation for automatic transmission fluids."
Another factor is the divergence of specifications and increased difficulty in servicing new transmissions. Each OEM has multiple specifications for transmission fluids now, Tsui noted. "It's getting harder to have a standard, universal automatic transmission fluid," he said.
Transmission fluids are also shifting toward products that are truly designed to last for the full life of a vehicle rather than just around 100,000 miles. "We're actually starting to see OEMs put out an actual 'fill-for-life,' where if the vehicle's not driven under severe conditions – not towing or doing anything like that – a lot of gear oils and automatic transmission fluids are actually marked down as not needing to be changed ever," Tsui said. "That will obviously drive additive consumption in that segment as well because you're going to need to protect that fluid over a much longer period than 100,000 miles."
The webinar was based on Kline's study, "Global Lubricant Additives: Market Analysis and Opportunities."
Source:https://pubs.lubesngreases.com/lubereport-asia
/6_39/additives/Additive-Volumes-Forecast-to-Grow-15474
-1.html?ET=lubesngreases%3Ae1338%3A31165a%3A&st=email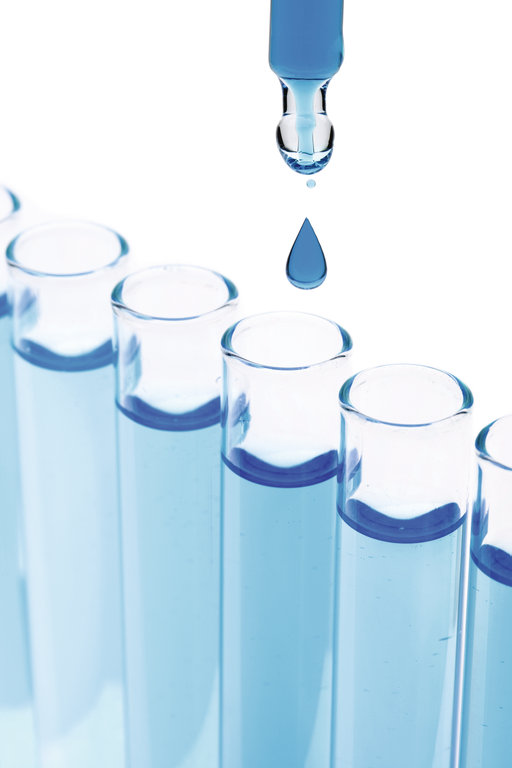 Back to News