IMO 2020 Brings Increased Base Oil Freight Costs
Compliance with the looming IMO 2020 will impact the cost of freight for African lubricant blenders, and some were advised to place orders for base oils before the International Maritime Organization's regulation goes into effect, industry sources said.
IMO 2020 focuses on emissions of sulfur compounds. Scheduled to take effect Jan. 1, it will reduce the global cap on sulfur in marine fuels from 3.5 percent by weight to 0.5 percent. Vessel operators may use any of three types of low-sulfur fuel or install exhaust scrubbers to filter pollutants.
Celine Boutier, managing director of Shamrock Shipping and Trading Ltd., said the regulation will impact the cost of freight for African blenders, including base oil.
"Disregarding the method chosen by the shipping lines to meet the regulations, the costs will still be there and will need to be split or redirected somewhere else," she said in an email interview. "And even if there have been a few surcharges in the past, most of the shipping lines have already announced new ones based on the IMO 2020 changes. The increasing cost is still unknown, so we will have to keep a close look and work towards securing the best available freight rates."
Emmanuel Ekpenyong, head of operations for Puma Energy in Nigeria, agreed, noting that the new regulation's impacts will stem from the law of demand and supply.
"The implementation of IMO 2020 will invariably increase freight cost for cargoes. This is because several vessels will not meet the 0.5 percent maximum sulfur cap, and with that, only very few vessels will be available to buyers of petroleum distillates," Ekpenyong said. Then the basic laws of economics will apply – the higher the demand for the few compliant vessels, the higher the price in terms of unit cost of freight, he added.
Taiye Williams, managing director of Lubcon International Nigeria, told Lube Report that Lubcon's shipping agent warned the company two months ago that the cost of freight for imported base oils will increase.
"We have also been advised to put out orders for base oils before the implementation of IMO 2020 commences in January to minimize the shock that may arise from the hike in the cost of freight," Williams said in a phone interview.
Boutier said that the price increase is expected because of possible reductions in API Group I base oil production, "as feedstocks will be used for alternative products compliant with IMO 2020; and higher freight rates." Analysts expect the regulation to reduce demand for heavy fuel oil, leading to the closing of some refineries that make heavy fuel oil. Those refineries tend to produce Group I base stocks, so this trend would reinforce the global base oil supply shift from Group I to Group II and Group III base oils.
She said it is not yet clear how the costs of complying with IMO 2020 will be split among refineries, base oil traders, shippers and blenders but that in any case it should result in a higher cost for finished lubes.
However, Boutier predicted that changes will not be swift, because the implementation of IMO 2020 might require more time. "When, exactly, and how will be the best way to assess the changes will require a permanent monitoring, and Shamrock analysts are following this topic on a daily basis. Furthermore, we try to keep the customers in Africa informed about any turbulence that might affect their purchasing and supply chain plans, and we work together in order to find the best solutions for their requirements," Boutier added.
Source:https://pubs.lubesngreases.com/lubereport-emea/
2_51/legal/IMO-2020-Brings-Increased-Base-Oil-Freight-
Costs-15751-1.html?ET=lubesngreases:e1377:31165a:&st=email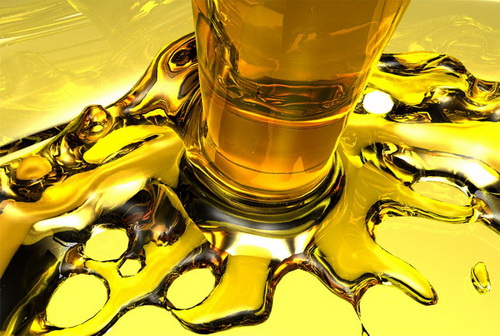 Back to News