MOTIVA Rolls Out Group III
JERSEY CITY, New Jersey – Following more than a year of rumor and speculation, Motiva officially is jumping into the API Group III base oil arena.
Bryan Schorzman, general manager for Motiva base oils, announced today that the company has launched two Group III grades for the lubricants market – a 4 centiStoke cut and a 6 cSt cut – from its 40,300 barrel a day base oil refinery in Port Arthur, Texas. "We'll be going live with [price] postings for these products during December," he told Lube Report.
The upgrade will transform Motiva into the leading domestic source of Group III stocks, he believes. Speaking here at the ICIS Pan American Base Oils & Lubricants Conference, Schorzman said the company will not set a flat number or percentage for its Group III output, but "will choose to optimize production to make what our customers require of us."
The move into a higher-tier API Group is being made in anticipation of rising performance requirements in automotive applications, and as demand for Group I further erodes in the face of new technologies such as 3D printing, he told the conference. And while it may be a contrarian view, he believes the appetite for higher performing lubricants – including engine oils – will grow.
To illustrate his point, Schorzman cited trends such as ride sharing. Most forecasts project that the popularity of ride sharing will eat away at individual automobile ownership and thus depress lubricant demand. He asserted it may have the opposite effect: As ride sharing vehicles rack up heavy usage and see more miles driven, they will need more frequent oil changes. These vehicles will also see higher scrappage rates as they wear out faster, and then be replaced with units requiring higher-tier lubricants.
North America is home to 30 base refineries and rerefineries totaling almost 280,000 b/d of base oil capacity, and it produces more Group II than any other region of the world. But until now it had just three native Group III marketers: Petro-Canada Lubricants, with 4,000 b/d in Mississauga, Ontario, Canada; Calumet Specialty Products Partners (400 b/d in Shreveport, Louisiana); and rerefiner Avista Oil (also 400 b/d, in Peachtree City, Georgia).
These volumes are no match for U.S. demand, so the country currently imports about 25,000 b/d of Group III base stocks, Schorzman pointed out in a conversation with Lube Report. Asked to say how much Group III Port Arthur will make, Schorzman again declined to cite a precise number or percentage, but added cheerfully, "I can make whatever volume I want, because Port Arthur has 40,000 barrels a day across three lube trains, and we will be able to optimize the grades among those plants."
Port Arthur is the world's second-largest base oil refinery (edged out by S-Oil in Ulsan, South Korea), and its two vacuum distillation units, three solvent extraction units, and three catalytic dewaxing units have been producing six grades of Group II. Rather than fully dedicating one of these trains to making Group III, Schorzman said plant operators will have the flexibility to switch among them to make as much Group III as the market requires. He did not disclose for Lube Report whether or how large a yield penalty this processing flow may impose.
Motiva has long experience in making Group III, he reminded, and for 20 years it quietly made both Group II+ and Group III – although it did not openly market or post prices for the latter. "We stopped, and now we're making it again. It's all based on feedback from our customers and what the customers say they need."
Asked about the new material's properties such as viscosity index and volatility, he again demurred to be specific for Lube Report, but said product data sheets are in the hands of blenders who are evaluating the material, branded as Star HVI 4 and Star HVI 6.
Elaborating a bit on the company's strategy though, he told Lube Report, "We looked at the competing Group III on the market and drew a box around the top producers' key properties such as V.I. and volatility. Then we targeted a spot right in the middle of that box. So if we see others have cold-cranking numbers ranging from 1300 to 1800, we might put the Motiva target at 1600, which should give customers confidence they can get their product approvals.
"Plus, our Group III already has API GF-5 approvals," he continued. "We are working now on obtaining approvals with all the additive companies, to make it easy for customers and formulators to use."
At the ICIS meeting, Schorzman indicated that the next goal is to obtain Dexos1 approvals for General Motors vehicles and then move on to get approvals for ILSAC GF-6 engine oils (the next major upgrade).
Motiva since May 1 has been wholly owned by a refining arm of Saudi Aramco, which has been building a global base oil slate and brand to compete with the likes of ExxonMobil, Chevron and SK Lubricants. Besides Motiva, Aramco owns 63 percent of S-Oil, 70 percent of Luberef in Saudi Arabia, and a minority interest in Japan's Showa Shell Sekiyu.
Observers at the meeting were mixed in their reaction to the Motiva announcement. Speaking off the record, one base oil expert who has seen data on the Motiva material said it appears to be a middle-of-the-road product which may have trouble distinguishing itself in the marketplace. Others attendees pondered whether more Group III even is needed in the face of a global supply glut; how Port Arthur's feedstock (vacuum gas oil) may constrain the products final properties; and how Motiva will position its Group III in the North American market against Group III from S-Oil, its Aramco sister.
Good questions, which the coming month may begin to answer.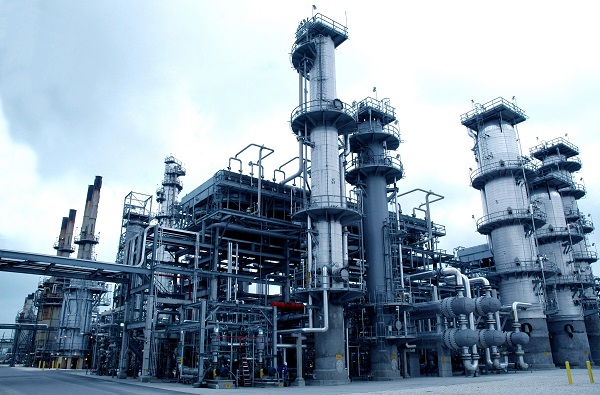 Back to News