Motorcycle Oils Do Heavy Lifting in Asia
SINGAPORE — Motorcycles and scooters are the preferred mode of transportation in many Asian countries, and while new environmental regulations drive the formulation of lubricants for these vehicles, they are also affected by several other conditions, an industry expert explained at the ICIS Asian Base Oils & Lubricants conference.
Approximately 83 percent of the world's motorcycles are circulating in the Asia-Pacific region, with over 12.7 million motorcycles and scooters sold across Southeast Asia in 2017 alone, which is why this region is of particular interest to lubricant suppliers, Joseph Ryan, president of Top 1 Oil U.S.A., said June 28.
While new regulations that call for lower emissions and improved fuel economy undoubtedly have a significant impact on how lubricants are formulated, there are other key factors to consider, like urbanization, riding conditions and price, which impact the number of riders and the choice of lubricants.
Additionally, the growing independence and purchasing power of women, who pick automatic motorcycles (also known as "matic" in many countries) as their means of transportation, have led to an increase of two-wheeler sales in countries such as India and Indonesia.
"The ease of operation, fuel efficiency, and 'hip' factor are a few of the reasons for the growing popularity," Ryan noted.
The move to urban areas and the need to increase transportation options have also resulted in the adoption of business models already implemented in more developed economies, but with a local twist. Instead of cars for ride sharing, online motorcycle taxis such as the ones offered by Indonesian company Go-Jek ease urban transportation in high-density areas. The name comes from "ojek," or motorcycle taxis found throughout Indonesia.
Motorcycle taxis transport people, goods, documents and food, and e-commerce has contributed significantly to the increase in two-wheelers being used for delivery services.
"In greater Jakarta alone there are over 600,000 ojek drivers," Ryan remarked.
All of these motorcycles operate under very demanding conditions, such as stop and go traffic and overloading. In some places, a whole family of six will ride on one motorcycle, and drivers frequently very heavy load of goods.
Ryan explained that few operating environments are more severe than that of motorcycle engines, especially when driven on hot days.
"The lubricant in a motorcycle engine is expected to do a lot of things," he said. "The engine itself is small when you compare it to an automotive engine, they have high operating speeds, a high thermal loading, and the oil has to be very versatile because it not only lubricates the engine, but also the clutch, the transmission, the crank shaft [and] the piston. It's not a good decision to get a low-priced motorcycle oil and put it into this application. What you need is a robust package that can work in these critical conditions."
A good motorcycle oil formulation will also have to be tested for detergency and thermal stability to ensure a longer engine life.
Ryan said that in the past, motorcycle manufacturers followed passenger car motor oil specifications set by the American Petroleum Institute.
This all changed when Japanese manufacturers, such as Honda, Suzuki, Yamaha and Kawasaki – brands that dominate the motorcycle market – pushed for the development of new tests and motorcycle-specific standards by which modern motorcycle oils could be evaluated.
The Japanese Automotive Standards Organization came up with the current standards for motorcycle engines such as MB for scooters, and MA, MA1 and MA2 for motorcycles, which guide the evaluation of engine performance, frictional performance (measured by dynamic friction index and static friction index) and how quickly the clutch engages (stop time index).
The JASO standard T903:2016 was introduced in October 2016 and added new clutch plates and reference oils to the tests.
Honda used to recommend the well-established 20W-50 grade of oils for its motorcycles but has now switched to 5W-30 oils. That lead to gear pitting problems, and a test for this specific issue was not included in the JASO T903:2016.
"Now remember that the oil not only addresses the engine but also the transmission, and in this particular case, gear pitting became a serious problem, and even JASO T903:2016 doesn't totally address this issue," Ryan said. "It is very clear that as we gravitate towards the lighter viscosities for increased fuel economy, the issue of gear pitting will have to be addressed. Future JASO updates are expected to prioritize gear pitting testing requirements."
He also explained that as the market transitions to these modern lubricants, original equipment manufacturers expect specific demands to be met, such as ensuring a long engine life, better fuel mileage, lower emissions. "So what you need is a higher quality base oil, you need an updated additive chemistry, and you need to meet the current and future challenges."
As the end-user becomes more knowledgeable, fully synthetic and synthetic blend motorcycle motor oils will become a larger piece of the lubricants market. However, one of the main challenges for a lubricant supplier is price, which is what will ultimately determine whether the oil will sell or not.
Ryan said taxes can also have an impact, for example in Indonesia where the government plans to double the cost of registration and to raise the cost of the Buku Pemilik Kendaraan Bermotor or motor vehicle ownership certificate by an astounding 275 percent.
Despite these hurdles, Asia's motorcycle population will continue growing, and demand for high quality lubricants will follow the same trend. "These drivers are taking good care of their two wheelers, they are going to give it their best because it's their livelihood," Ryan emphasized.
TOP 1 Oil Products Co., is a family-owned independent lubricant company offering an extensive range of synthetic lubricants and automotive fluids, and is the largest exporter of synthetic lubricants from the West Coast of the United States.
Source:https://pubs.lubesngreases.com/lubereport-asia/5_30/trends/Motorcycle-Oils-Do-Heavy-Lifting-in-Asia-13737-1.html?ET=lubesngreases:e1037:31165a:&st=email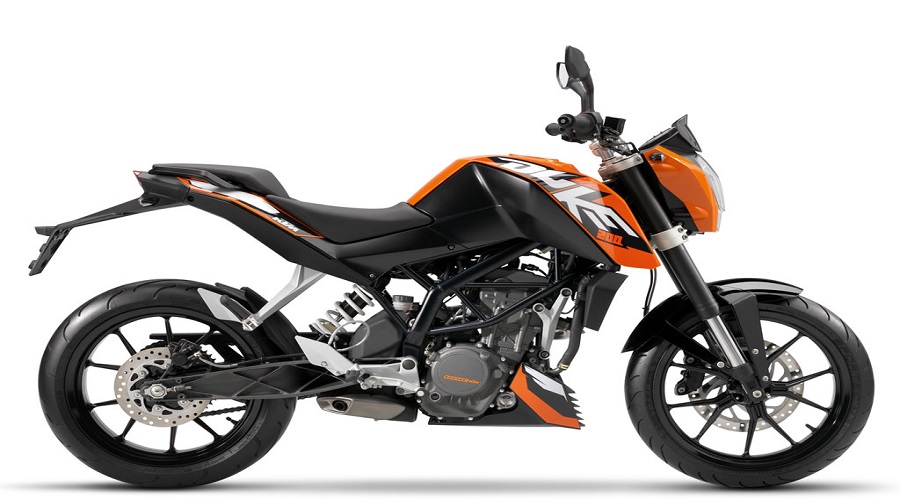 Back to News