Opet Fuchs JV Opens Lube Plant in Turkey
German-Turkish joint venture Opet Fuchs last week announced the start of operations at its lubricant blending plant in Aliaga, Turkey, near Izmir, saying the plant was built to meet rapid sales growth in the country and in the neighboring markets.
The €24 million (U.S. $26.5 million) plant has capacity to make 60,000 tons metric tons per year of finished lubes, operating on one shift per day Fuchs said in its Sept. 3 news release.
The greenfield project was erected on a 55,000 square meter plot, and the plant is set to produce a wide range of Opet-Fuchs-branded products, including automotive and industrial lubes, as well as specialty products.
The plant will use domestic and imported API Group I, Group II and Group III base oils, as well as polyalphaolefins, to produce finished products, a company representative said in an email. The products will be sold in a variety of packaging, ranging from 1-liter canisters to 1,000-liter barrels. Raw materials are supplied by trucks and an oil pipeline connected to a refinery that Turkish oil major Tupras operates in Izmir.
"Two grades of Group I base oils will be supplied by the refinery via the pipeline," the company representative said. "The plant also features a tank farm with total capacity of about 4,000 cubic meters with possibility to expand to double the capacity.".
The Opet Fuchs plant was announced several years ago, but its opening date was pushed back due to "thorough review of the project that included installation of new equipment for fully automated two-shift production that can meet the growing demand of lubricant products in Turkey and in the region," the representative said.
The Opet Fuchs joint venture was founded with equal shareholding between the two partner companies, according to the JV's website.
Opet Fuchs is among the five largest lubricant suppliers in Turkey, a country that consumed 513,000 tons of finished lubricants in 2017, the latest year for which data is available, according to Ekin Kimya, a Turkish lube manufacturer.
Mannheim, Germany-based Fuchs Petrolub SE is one of the largest independent lubricant manufactures in the world. Opet is a petroleum products supplier based in Istanbul.
Source:https://pubs.lubesngreases.com/lubereport-emea/2_37
/facility-news/Opet-Fuchs-JV-Opens-Lube-Plant-in-Turkey-
15366-1.html?ET=lubesngreases:e1330:31165a:&st=email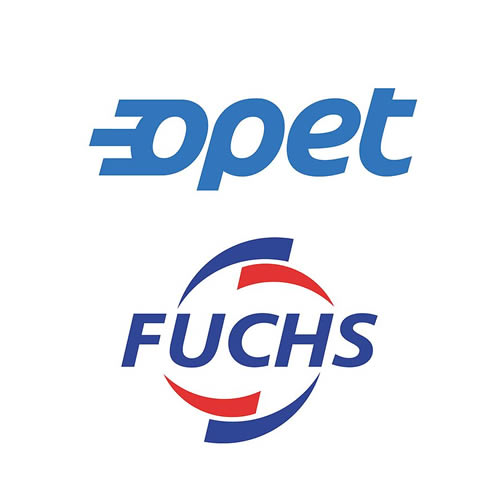 Back to News