API Unveils New Logo for SAE 0W-16
The North American auto industry now has a formal schedule for commercial introduction of the next passenger car motor oil standards and a new certification mark – a shield – for low viscosity SAE 0W-16 products.
TheAmerican Petroleum Institute issued a letter to industry last week advising that May 1, 2020, will be the date when marketers can begin officially licensing oils for meeting the ILSAC GF-6A and GF-6B sequences and their companion API SP specification. API and the International Lubricant Standardization and Advisory Committee had targeted that date since early this year, but timeframe was not officially set until the ballot was approved late last month.
The API Lubricants Group also approved the design of the shield to serve as a certification mark for SAE 0W-16 engine oils, a viscosity grade defined by API since adoption of the previous standards, ILSAC GF-5 and API SN. The new certification mark had wide support from all stakeholders. The existing starburst symbol will still be used for all legacy viscosity grades.
"API developed these new performance standards in response to a request from automakers to introduce more robust engine oils that would be capable of meeting the needs of current and future gasoline engines," API Director of Product Programs Kevin Ferrick said in the organization's letter. "ILSAC GF-6A, GF-6B and API SP represent the fruits of the oil, additive, and automobile industries' labors to introduce such essential products for the people who use these vehicles every day."
Stakeholders approved the last details concerning the final engine test for the new specifications, the Sequence IVB Test, in April. Since then, API and the rest of industry have been busy finalizing rules and making sure all protocols are in place and balloted for formal approval. This includes updates to API 1509, a document that describes the voluntary API Engine Oil Licensing and Certification System and explains how different API marks are licensed and displayed for the consumer.
The certification mark has been a point of discussion for several years, and finalizing it was a major milestone. Many marketers preferred to stick with just one mark, the starburst, contending that consumers purchase oils based on the SAE viscosity grade and not the certification mark. But some original equipment manufacturers insisted that oils lighter than SAE XW-20 needed a different mark. Sources said that, that although SAE 0W-16 is not drastically different than, say SAE 0W-20, OEMs are also anticipating the use of even lower SAE viscosity grades, such as SAE 0W-12 and SAE 0W-8. Those latter grades have already been added to SAE J300, the international standard defining viscometric properties of mono- and multi-grade engine oils, though they have not been written into North American oil standards for new engine oils.
Stakeholders settled on GF-6B as the logical dividing point, partly because it is the first ILSAC category not to be backward compatible. Until now, each ILSAC specification was developed so as to be compatible not only for new engines for which they were developed but also for older engines for which previous categories were prescribed. Since GF-6B is not backward compatible, OEMs wanted to give it a symbol that would prevent confusion with other viscosity grades. This is also the first time the certification mark will also show the SAE viscosity grade in the symbol.
Consumers will see the new certification mark when marketers can officially market SAE 0W-16 as ILSAC GF-6B on or after May 1, 2020. Until then, any SAE 0W-16 products will not have a certification mark. For legacy viscosity grades, marketers can commence changing the API donut to API SN (or API SN plus) Resource Conserving on May 1, 2020. Between May 1, 2020 and April 30, 2021, the Starburst will cover both ILSAC GF-5 and GF-6A oils to allow marketers time to smoothly transition to the new specification. Starting May 1, 2021, any new production using the starburst must only be used for ILSAC GF-6A.
Other issues recently balloted and approved include viscosity grade read-across rules for the new Sequence IIIH, read across technical principles for the same test for viscosity grades not spelled out in the VGRA tables, and agreement that the IIIH is backwards compatible and is the acceptable oxidation and deposit test for current and older engines. The sequence VH read-across rules were also approved along with a new table in API 1509, Annex E2.2.4, which documents the range of oils tested for all the new GF-6 tests when developing the new rules. This includes base stock grouping, viscosity index, saturates and sulfur ranges, as well as SAE viscosity grades tested. These ballots were closed during the month of May.
Remaining ballots for the Sequence IVB should close shortly, and all key items done and reviewed by the ASTM meetings at the end of June.
In sum, ILSAC GF-6 is just around the corner. Industry sources expect to see ILSAC GF-6 type products in the bottle for some products well before first allowable licensing. Since ILSAC GF-6A supports all older categories, GF-6A oils can be represented as GF-5 until marketers are allowed to change labels.
This is consistent with some industry announcements. Lubrizol announced on April 15 that its GF-6 platform was ready to go, and it seems likely that other additive package suppliers will follow. It should be noted that having a platform defined does not mean every base stock and possible formulation is complete. All four of the leading additive package companies will now spend millions of dollars to deploy and certify products. In early 2019, Pennzoil also announced that its full synthetic products had already been tested for GF-6 and that they felt these products would meet the final GF-6 specification.
source: https://pubs.lubesngreases.com/lubereport-
americas/2_24/specs/API-Unveils-New-Logo-for-SAE-0W
-16-15008-1.html?ET=lubesngreases:e1278:31165a:&st=email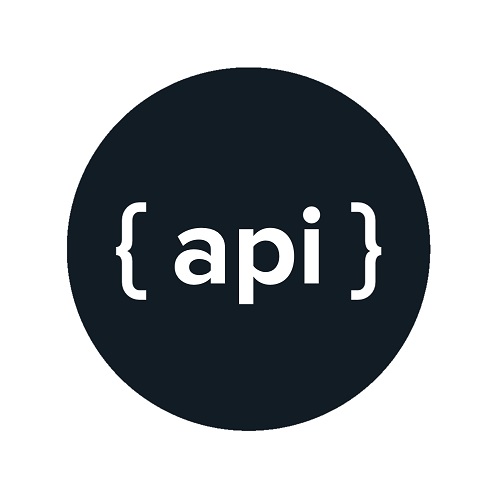 Back to News