Group I: Resilient in Middle East?
MUMBAI – API Group I production will survive in the Middle East despite rising output of more highly refined base stocks, thanks to demand from within the region as well as Asia and Africa, an industry insider said at a conference last month.
The region's supply of Group I will likely still decrease in coming years, impacting export markets such as India, the United Arab Emirates, Africa and the Far East.
Although total base oil capacity increased 17.3 million metric tons from 2006 through 2016 on a global level, Group I capacity actually fell as most of the additions were for Group II, III, naphthenics and polyalphaolefins, said Majid Safdari, commercial director at Tehran-based Vista Enerqie Group I capacity decreased by 7.3 million tons during that time frame, he noted.
Safdari predicted that global Group I capacity will continue shrinking from 21.8 million tons in 2015 to 13.2 million tons by 2021 because of major shifts towards Group II and III base stocks. He also predicted that Group II capacity will increase from 14.7 million t/y to 19.7 million t/y and Group III from 5.6 million t/y to 7.4 million t/y during that same period.
However, Group I still accounts for about 50 percent of global base oil demand, and while more highly refined mineral base oils offer some performance advantages, Group I stocks offer better additive solubility and in some cases are less expensive.
Until 2010, nearly all of the Middle East's base oil capacity was Group I. Since then, large slugs of Group II and III have been added in Qatar, Bahrain, the U.A.E. and Saudi Arabia. But the region will continue to use Group I for applications such as low-tier monograde heavy-duty motor oil and passenger car motor oil, process oils and industrial lubricants, Safdari said, adding that Middle Eastern Group I will also find uses in other regions. "Demand for Group I from marine, grease and petroleum wax segments in Asia-Pacific will stimulate exports from the Middle East," he said at the Asia, Middle East and Africa Base Oil, Lubricant and Wax conference.
The region will continue to supply bright stock, which comes almost exclusively from Group I plants. Group I plants produce a greater amount of heavy grades than Group II and Group III plants, which will also help the former to survive.
Nominal capacity of Group I base oils in the Middle East is estimated to be 1.85 million t/y, according to Safdari. Iran accounts for 56 percent of that total, followed by Saudi Arabia at 28 percent, Iraq at 12 percent and Israel at 4 percent. The region also has capacity to make 250,000 t/y of slack wax, 65 percent of that in Iran.
Safdari posed the possibility of Group I rationalization in Saudi Arabia and said that Iran's capacity is also under pressure. He noted that Iraq's output is substandard and far below capacity, and added that the country's base oil refineries will likely need renovation soon.
Safdari said Iranian Group I base oil refineries are under pressure thanks to low value distillate aromatic extract, low conversion rates, high operating expenses, low productivity and diminished demand for light-viscosity solvent neutrals. Nevertheless, those plants could receive support from devaluation of the rial and tariffs on base oil imports, he added, and they will probably continue making Group I unless the domestic economic situation affects feasibility.
Iran has no plans to close any base oil plants as it is heavily dependent on Group I in its domestic market, and the country still exports sizable volumes to Africa, India, Pakistan and Asia. "Iran is heavily dependent on Group I base oils because of the old vehicle fleets and climate conditions," Safdari explained.
He stated that Saudi Arabia is expected to decommission Group I plants after commissioning Group II facilities and doubling bright stock capacity. The decommission may result in a minimum 250,000 t/y reduction in Group I output in the Middle East, he said, adding that the region's production could fall by another 300,000 t/y if Iran also rationalizes its Group I capacity amid U.S. sanctions or for other reasons.
However, Iran may look to replace Saudi Arabia's Group I output and could actually increase its production by 150,000 t/y if there are no barriers due to sanctions and it's economically viable, Safdari said. "If Saudi Arabia ceases Group I production then Iran will become the hub of Group I in the Middle East," he noted.
Source: https://pubs.lubesngreases.com/lubereport-emea/1
_38/basestocks/Group-I-Prospects-Remain-Bright-in-Middle-
East-13937-1.html?ET=lubesngreases:e1073:31165a:&st=email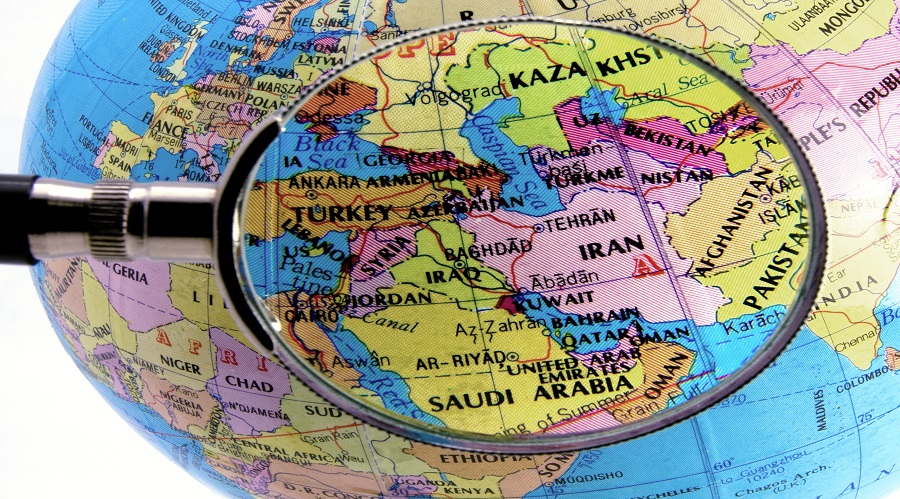 Back to News